Rates & Insurance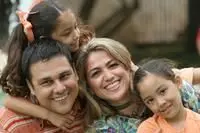 Rates
$125 per 50-minute session
$125 for marriage and couples therapy
$150 per 90-minute EMDR session
Insurance
As of November 1, 2018 the only insurance I will be accepting for "IN OFFICE" appointments is Palm Beach County Fire Rescue Insurance (EAP). My practice is FEE FOR SERVICE, however I am proud to announce I have partnered with "Grow Therapy" to accept most major insurance for TELETHERAPY ONLY. If you would like to work with me through teletherapy and utilize your insurance please check your insurance coverage through "Grow Therapy" here: https://growtherapy.com/provid...
If you would like to book a face to face session in my office or utilize private pay, please contact me through my website, phone, or email. Hopefully, these bring more options to the public.
Payment
Cash and credit/debit are gladly accepted for payment. All payments are due at the time of each scheduled session. There are no deferred billing options available.
Cancellation Policy

If you do not show up for your scheduled appointment, and you have not notified us at least 24 hours in advance, you will be required to pay the full cost of the session and/or your insurance carrier may be billed which ever is applicable.
Schedule Online
Request an appointment online here .
Contact
Questions? Please contact me for further information.