About Me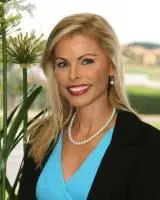 Heidi is designated a certified trauma treatment specialist, board certified expert in traumatic stress, board certified professional counselor, and a licensed mental health counselor. She holds the status of diplomate for both The American Academy of Experts in Traumatic Stress and The National Center for Crisis Management. Heidi specializes and is certified in the state of the art therapy called EMDR (Eye Movement Desensitization and Reprocessing) in the treatment of children, adolescents, and adults to facilitate the healing process. Heidi also uses an integrated approach including psychodynamic therapy , internal family systems therapy , cognitive processing therapy , dialectical behavior therapy , and client centered therapy to personalize the process for each patient.
With over 20 years experience as a therapist, Heidi has extensive knowledge in working with both adults and children with grief , complex traumas, and eating disorder issues. She has additional expertise and knowledge in the foster care system, sexual/physical abuse, and medical and health issues (cancers, congenital diseases, infertility). She has experienced working many years in residential treatment centers with both children and adults as well as working with patients from all over the world at The Renfrew Center in the treatment of eating disorders. Heidi worked with survivors/rescue workers of the September 11th 2001 attacks and was also commissioned to work with several families of firefighters and law enforcement. Heidi continues to work with active and retired military, border patrol, law enforcement officers, firefighters, paramedics, and other first responders in the field. She serves as an EAP trauma specialist for Palm Beach County Fire Rescue.

In addition, Heidi has presented at a number of lectures and given presentations to audiences speaking on the topics on the Neurobiology of Trauma, EMDR, and Dissociation. In March of 2013, Heidi presented at the IAEDP Symposium in Las Vegas on EMDR, trauma, & eating disorders.

Heidi is a client centered therapist. Her therapeutic approach is to provide support, nurturing, and practical feedback to help patients effectively address personal life challenges and facilitate the healing process to "move on" in one's life. She integrates complimentary methodologies and techniques to offer a highly personalized approach tailored to each patient. With compassion and a nonjudgmental atmosphere she works with each individual to help one heal the underlying wounds that keep getting in the way of living one's life to the fullest.