Welcome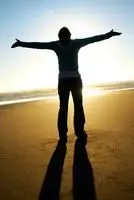 I was forced to enter the basement of my soul
and look directly at what was hidden there,
and to choose, in the face of it all, not death but life.
-Henri Nouwen

As a highly trained specialized therapist and recognized professional in my discipline, my treatment approach is to provide various psychotherapies individualized to the patient's needs paired with the therapy of EMDR (Eye Movement Desensitization and Reprocessing), IFS (Internal Family Systems Therapy), and DBT (Dialectical Behavior Therapy).
With an integration of this state of the art approach, I provide an effective and healthy outlet for an individual to address issues which are preventing them from adaptively coping in their world. I provide an atmosphere and treatment approach in which an individual's mind, body, and soul can heal in an innate and adaptive manner allowing the individual to reach resolution on issues that are often unseen but interfering with feeling "whole and connected" in the world around them. I provide a nonjudgmental atmosphere in which the individual is validated and given permission to "HEAL".

HEALING: "To Make Oneself Whole Again..."